Blog Archives
So, the new travel team you joined after July/August tryouts isn't working out quite the way you hoped and now you're considering other options. But, of course, after being burned once you are worried that you may jump from the frying pan into the fire.
How do you make sure that whatever issues caused your dissatisfaction with the current team aren't the same (or worse) with the new team you're thinking of joining?
One way, of course, is to talk to people who are already on the team. If you or your daughter have friends connected to the new team they can give you a "behind the curtain" glimpse into how things run.
Does the coach favor certain players over others, especially in your daughter's preferred position? Does the team play against quality opponents, which will help your daughter stretch and grow her skills? Is the coach a screamer? Are the other players/families nice to be around or will you be embarrassed to be associated with the team in public?
But what if you don't have a connection that can give you a reliable word-of-mouth appraisal? That's where apps like GameChanger/TeamManager and their ilk can come in handy.
They won't answer all your questions, like whether the coach is a screamer or what the families are like. But they can certainly give you some pretty good insight into a lot of other aspects.
Circle time
The first is what you can expect for playing time. Let's say your daughter is a pitcher. Look up the prospective team and see how many pitchers they have and what kind of innings they're getting.
If you see they have six pitchers, each of whom are getting an inning or two per game/tournament, adding your daughter to the mix will probably not go well. Now the pie will be sliced even thinner and she's not going to learn how to be a #1.
On the other hand, if the same one or two girls pitch almost every inning of every game, that can be a red flag as well. It means the coach isn't willing to lose a pool play game or a during-the-week friendly to enable his/her other pitchers to develop.
He/she wants the win, so if your daughter isn't already ready to deliver that level of performance on a daily basis you should probably pass as well. And even if she is, she may still not get the opportunity if the only two pitchers the coach trusts are the ones currently getting all the innings.
Another scenario to look for is the team has two, three, maybe even four pitchers but only one of them gets any quality innings in bracket play. Especially if that pitcher is a coach's daughter.
You probably won't be too happy with that situation, particularly if your daughter is ready to lead the team to victory on Sundays but never gets the opportunity. You can pretty much count on having to find another team next season.
Then there is the team that only has one player who even wants to pitch. Your daughter will likely get a lot of opportunity, even if she still needs some development. (Not a guarantee but a likelihood.)
She can prove herself and earn more time as she goes along, which benefits both pitchers.
Finally, if the pitchers on a team never play the field that may also be a red flag for you. This one, however, depends on what your daughter wants from the game.
If she only wants to pitch (and not hit or play the field) this team will be a good fit. If she wants to do more, be aware the coach's philosophy probably isn't going to change for your daughter.
What you want to look for is an opportunity that aligns with what you want out of the experience.
Playing time for fielders
For field players you can also look at how many the team has at that position and how many innings they're getting. If all other positions show two or three players getting quality time but the first baseman is always the same, and your daughter loves playing first base, that team is probably not going to be a fit.
Another thing to look for is how many positions players are playing on a regular basis. At the younger ages (up to 10U or maybe 12U) it's great to expose kids to a lot of different positions to help them find what they like.
Beyond that, however, they need to start narrowing it down to one or two in my opinion. There are a lot of nuances to fastpitch softball and each position requires time to learn them.
That's tough to do if you're being shuffled all over the field.
It's great to be versatile so you're ready to take advantage of whatever opportunities present themselves, but there's a limit. It's better to learn two, maybe three at the most and learn them well than be all over the field all the time.
Another thing to look for is the difference between the Saturday and Sunday lineups. If some current players consistently are listed on Saturday but not Sunday you'll know the team has "pool play only" players on their roster.
If that's acceptable to you, no problem. If not, you may need to do more in-depth research or find a team that is more liberal in its playing time.
One final thing to check is the overall roster size. For travel ball, 12 or 13 is usually the maximum. Anything above that, especially if the team has pool-play-only players, and it's unlikely you'll be very happy as the new person coming in.
Playing quality opponents
This one should be fairly easy to do. Take a look at the schedule to see who the team played and the scores of the game.
If you're familiar with teams in your area you should be able to immediately recognize whether they play strong or weak teams on a regular basis. If your daughter hopes to play in college and the team is only playing weak opponents it's not a good fit. You have to play quality to achieve quality.
If you're not familiar with the teams they're playing, look at their won-loss record and the scores of the games they played. If they're beating up on teams 12-0, 15-1, 23-1 or some other lopsided score on a regular basis they are probably not playing very good teams.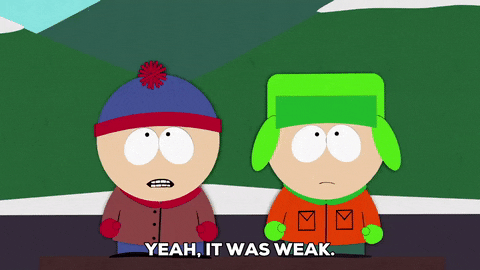 The better bet is a team that is winning its games by one or two runs on a regular basis, whether that's 2-0 or 8-6. Those scores indicate the teams were fairly evenly matched.
Likewise, if their Won-Loss record is 43-3 it's pretty clear they're not challenging themselves very much. That's fine if you just want to be on a team that wins all the time but be aware it's probably not going to make your daughter a better player.
A team that wins 60% to 70% of their games, particularly if they are playing in PGF or USA-sanctioned tournaments, is probably a strong team that plays strong opponents.
At the same time, a team that wins 35-40% of their games against good opponents may just be one or two players away from becoming strong. Perhaps your daughter can be one of those difference-makers.
Number of errors game to game
This one can be a little dicey because it's entirely dependent on whoever is scoring the game in the app. Some people score everything a hit because they don't know what constitutes an error, or they want to make the fielders/team look good.
Others score a lot of errors to help keep the pitchers' ERAs low. The difference between a passed ball and wild pitch may also depend on whether it's the pitcher's or catcher's parent who is scoring the game.
But that aside, looking at error totals game to game can give you a sense for how the team plays in the field. And how well-coached they are.
An occasional high error count happens to everyone. But if it happens consistently, and doesn't change over time, that team may not be particularly well-coached.
If errors are rarely or never charged, and the team's record is only so-so, you can pretty much count on it being a deficiency in scorekeeping. In other words, the team probably makes a lot of errors that get counted as hits.
Not saying that's a reason not to join the team. Just be aware that you're going to be watching those games and they're probably not going to get better as they go along.
Opponents' stolen bases
This one again can be subjective, up to the judgment/knowledge of the scorekeeper. But it can be an indicator of how the team performs.
High opponent stolen base counts can be an indicator of weak catchers. Or weak fielders.
Keep in mind you can have the greatest catcher in the world with a pop time under 1.8 seconds. But if there's no one on the other end to receive that ball and place the tag, or the catch gets muffed all the time, opponent stolen bases will be high.
But that stat could also indicate that the pitching is, shall we say, somewhat wild. While the advancement of the runner should be scored as a wild pitch or passed ball, those who don't know better (and some who do) will mark it as a stolen base.
So if you see a lot of stolen bases, especially at the younger levels, take it with a grain of salt and look for other factors, such as the number of strikes versus total pitches. If that count is low, you're probably looking at advances on wild pitches/passed balls rather than a problem with catcher throws or fielder receives. Which usually indicates a weaker team.
Grain of salt
Of course, everything in an app like GameChanger has to be taken with a grain of salt. Unless you know the scorekeeper personally and can vouch for his/her knowledge of fastpitch softball, the statistical information you glean will always have some doubt associated with it.
But by taking several of these data points together you can get a pretty good idea of who the teams plays, how they play them, and whether your daughter would be a good fit and vice versa. If nothing else you can keep from making some of the same mistakes again – so you don't find yourself in the same position six months from now!
Photo by cottonbro on Pexels.com
My friend Tim Boivin sent this article to me a couple of weeks ago. Tim's been around the block as a youth leader with the Boy Scouts, and as a soccer coach. He even coached a recent Winter Olympian (although not in the sport for which he went to the Olympics, however).
The article addresses a topic that is a concern to many players and parents these days – playing time. Or perhaps more accurately a lack of playing time and how to deal with it.
In today's world the typical reaction to a lack of playing time is to complain to your parents (if you're a player), other parents (if you're a parent), eventually the coach, and anyone else who will listen. It can become pretty toxic pretty fast.
Now, there are some legitimate cases where playing time decisions are based more on who the coach likes, or who raised the most sponsor money, or whose parents are on the Board, or which players babysit the coach's kids for free, or other factors like that. In those instances, the complaints are justified.
But as the article points out, there is another common cause – the amount of effort the player puts in to improve her skills, both during practice and on her own. As the old saying goes, you can't control the outcome but you can control your effort.
The easiest thing to do is complain when things aren't going your way. Especially if you're used to having everything handed to you.
If you're not getting playing time, however, the first place you should look is in the mirror.
Do you hustle in practice – really, truly hustle, running from station to station and giving 100% in every drill and activity? Or do you try to skate through practice breaking as little of sweat as possible?
Coaches make a lot of their game day decisions before the actual game day. Good coaches look at who wants it, and who is willing to run through a wall to get it. Especially at the upper levels.
Often the difference in skills isn't that great, so what coaches are looking for are competitors. They want players on the field who won't quit no matter the circumstances, who will dive for balls or look to take the extra base or even take a pitch in the backside if it will help their team win the game.
Another thing to look at is the type of teammate you are. Are you supportive of others, or do you sulk if things aren't going your way no matter how the rest of the team is doing? Team chemistry is critical, so those who create positive chemistry are going to tend to be given preference over those who don't.
The good news is all of this is controllable. There are really only two things you can control – yourself, and how you react to everything you can't control.
Did you strike out or make an error? Suck it up Buttercup and do better next time. Did the umpire call ball four when she clearly should have said strike three? Shake it off and get the next hitter.
Is the air cold or the ground wet? Increase your focus on the task at hand and you won't be bothered by it. Having a bad day off the field? Don't let it affect your performance on the field.
The more you take command of yourself and give maximum effort, the more likely you are to find yourself on the field.
At the very young levels, the goal should be equal playing time to help players find their love for the game. But along the way – often around 14U – that starts to change, and it becomes about performing.
If you want to get on the field, give your coach a reason (or multiple reasons) to put you on the field. And keep you there.
Next week I'll share an example of a college player who has done just that – to the benefit of both herself and her team.