Blog Archives
In the 2003 movie "The Recruit," Al Pacino as CIA recruiter and trainer Walter Burke tells his new potential spies that at The Farm (the CIA's legendary training ground) to believe none of what they see or hear because "everything is a test." They quickly find out those are words they need to heed, which is what makes it a movie worth a watch.
Burke's words that "everything is a test" are worth keeping in mind for softball recruiting as well. While you may not have the extreme experience of being thrown into the back of a van while being out with one of your teammates and being tortured until you break, it's important to understand that everything you do on and off the field will be carefully observed and cataloged by college coaches looking for their future players.
One of the classic examples, of course, is how you speak to your parents. It doesn't matter if they're being annoying, or if you're just upset because you made an error while the coach was watching.
If you snap at your parents while they're talking to you and a coach sees it, you can bet that you will move down if not off the recruiting the list of the better teams. They don't need to put up with your issues when they know they can find a player of comparable skills who will be much easier to deal with.
Oh, that also goes for how you speak to and listen to your team's coaches. If you appear to be disrespectful or argumentative there, they'll figure that's how you'll be with them as well. No thanks.
Speaking of errors, that's another thing they look at. Not whether you made an error – college coaches understand physical errors happen – but how you handle it.
Do you get down on yourself? Do you carry the error on the field into your next at bat, or a strikeout or pop out into your pitching? If so, you're probably not what they're looking for.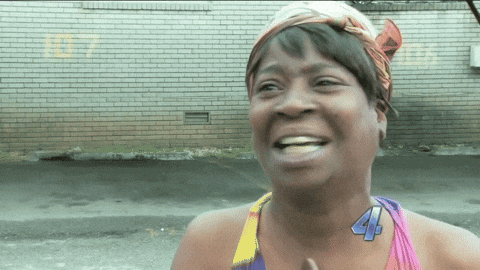 Instead, they want and need players who can handle adversity, because they know there is plenty of it in fastpitch softball. Bad things are going to happen to everyone. But it's the ones who can get past it quickly that will draw their attention.
It's not just at games either. Sometimes coaches will come up to you at camp and offer a suggestion regarding your mechanics or a critique about something you did.
They may do it to help you overcome a perceived flaw. But they may also be doing it to see how you react. Will you accept the comment gracefully, or will you give the coach a "look" that says "leave me alone?"
College coaches want to know the players they recruit are, well, coachable. If they perceive you're not, you're probably going to get a hard pass. Everything is a test.
Another characteristic they look for is confidence. If a coach engages you in a conversation you'd best be able to hold up your end.
If you're looking down, or mumbling your responses, or especially if you look to mom or dad before answering a question such as "Why are you interested in (our school)?" it tells them you may not have what it takes to hold up under the pressure of college softball.
That doesn't mean you should be arrogant. But you should be able to look people in authority in the eye and give them straight, honest answers. It says you're ready to go out on your own and do what needs to be done.
If you can't currently do that, start practicing that skill along with your fielding, hitting, throwing, etc. It's more important than you may realize.
At a tournament, coaches who are interested in you will also look at other things about you. Are you eating healthy foods, or is it all junk food all the time? That says something about how you take care of yourself.
How do you interact with teammates? Do you fit in with them or do you spend most of your time by yourself? When you do speak with them are you positive or negative? A good teammate or a prima donna?
You don't have to be a social butterfly, but they do want to see you get along well with your peers. Or at least sufficiently well. College softball seasons can be long, with a lot of time spent together in close quarters. If you're going to be a detriment to the team dynamic they'll probably figure it's best if you take your skills (and attitude) somewhere else.
Another thing many players miss is the quality of the materials they send to coaches. Not just whether their skills videos are slick, but whether there are typos in the cover letter or you have the wrong school or coach's name on it.
These coaches aren't stupid. They know you're using the same basic letter and doing search-and-replace.
But they are looking at your attention to detail. Did you inspect the letter or email before you sent it to be sure there were no mistakes?
That's an easy step to take. But if you can't be bothered to pay attention to details when you're presumably going to be on your best behavior, what evidence is there that you will pay attention to details in games? Or in your schoolwork for that matter?
A player on scholarship who can't play due to grade issues is a giant waste of money – which they can't afford, especially now.
College coaches are looking for more than just an individual who can hit, pitch, play a particular position, etc. Any coach worth playing for will have an overall idea of they types of players they need to win in terms of character, mental toughness, self-sacrifice, etc. and will look for those qualities as well.
Or as Herb Brooks says in "Miracle":
The way college coaches find the right players is by speaking with them, observing them, and getting an overall sense of who they really are.
If you want to make yourself more recruitable, remember everything in the process is a test. Act accordingly.
Unless you are one of those incredibly talented players who has famous softball coaches going out of their way to plan their weekends around watching your 12U/14U games, you're probably going to have to devote a considerable amount of time researching potential opportunities and looking up the contact information for the coaches at schools you're interested in.
Now a new app called Softball Bound,  which is available for the iOS and Android platforms, has made that part of the process a whole lot easier. Rather than having to spend hours looking up each school individually, and then clicking through to gather information about it and the softball program, Softball Bound puts all that information right at your fingertips. In fact, according to the counters on its website, it provides info on 996 NCAA and 196 NAIA 4-year institutions.
Finding the right schools
The interface is simplicity itself. The default view takes you to an address book-like listing of colleges, starting with the As of course.
Down the right hand side is the entire alphabet, so you can click on a letter, based on the first letter in its name, and be taken right to all the schools that begin with that letter. So if you want to look up Baylor, you click on B and scroll down. For University of Whoever you click on U, which is probably more intuitive in the long run.
That's not your only option, however. A little filter icon in the upper right hand corner lets you narrow down your choices by Division (NCAA 1,2, and 3, plus NAIA 1 and 2), Conference, State, or any combination of all three. If you have your heart set on
playing NCAA Division 1 in Tennessee, you can find all the schools that meet those criteria.
If you know exactly the school you want to look up, there's also a search function. (You can only look up colleges, not coaches or conferences; use the filters for that.) The search function is intuitive, so as you type in your choice it starts showing suggestions.
Core information
Once you're into a specific school there is a tremendous amount of information. The topic section offers the school's name, address, and general website. The second section provides the name of the coach (usually the head coach, but sometimes an assistant who is involved in recruiting), along with the coach's email address and phone number.
These are active links, so clicking on the email address or phone number will start an email or make a call, respectively. You will want to handle that with care. On the other hand, think of how impressed a college coach will be if 10 minutes after a game is over you send a messaging thanking him/her for stopping by to see you.
There is also a link to the softball team's website so you can easily learn more about the program or do your homework before you contact the coach. Never hurts to start an email or a call by congratulating a coach on a recent win, conference championship, or personal milestone.
Deeper details about the institution
Where Softball Bound really shines, however, is the additional information it gathers. The bottom section offers a wealth of statistics about the school, such as undergrad enrollment, the average yearly cost, graduation rate, and average salary after graduation. It also helps you determine whether you have the academics to qualify by offering the average SAT and ACT scores for students at that institution.
Be aware you have to scroll down to see all of the information. The basic school and coach information stay on the screen permanently, but you can scroll through the bottom section to get the rest.
The only negative I found was that I couldn't read some of the information on my iPhone. If the line is too long it just disappears. Hopefully the developers will be fixing that, because knowing how much money the average salary after graduation or the freshman return rates could be very valuable in helping you narrow your choices.
Carrying relationships forward
Once you've made your selections, you can "favorite" them. They then appear on a short list so you don't have to go through the entire search process each time. As you refine your list further you can remove schools with a click of button as well.
As you build the relationship with different college coaches you can also ask Softball Bound to add them to your regular contact list so you can call or email the coach without having to go into the app. That's also a very handy feature.
One of the other advantages of the Softball Bound app is they are constantly updating the contact and other information, which means you don't have to worry about working from an outdated list.
On the website, they also offer the option of purchasing their list for $250. Not sure why you'd want to do that, especially since college coaches frown greatly upon mass mailings. It's much easier to just purchase the app for a few dollars – especially because if you buy the list it's up to you to maintain it. Sounds like a lot of unnecessary work to me.
A wealth of helpful, additional information
Speaking of the Softball Bound website, they have more than just product information there. They also have a list of camps you may want to attend, as well as information about the academic side and how to get ready for college. Plenty of links to info on testing (SAT and ACT), creating a skills video, eligibility and so forth. It's all freely available to anyone and worth checking out.
If you're actively pursuing playing fastpitch softball in college, or even thinking you might want to, this app is definitely worth it. Especially at $3.99 in both the Apple App Store and Google Play. It can save you a lot of time and effort, and give you a tremendous advantage in your recruiting efforts.
Guest post by Lindsay White, Let'sGetSigned.com, Instagram: @LetsGetSigned. For many young softball players, playing in college is the dream. They know they need to contact college coaches to make that dream happen, but beyond that they're not sure what to say or do. This guest post from Lindsay White, who has been through the journey and now helps others, will provide some more specific guidance on how to achieve greater success in your hunt for a place to play in college. 
So you want to play college ball but don't really know where to start. Or maybe you've already started reaching out to some coaches but haven't heard anything back. Trust me, you're not alone. (And if you haven't started reaching out yet, what are you waiting for? Go for it!)
Remember, coaches have busy schedules and aren't always able to reply to your email at lightning speed. They're probably sifting through their emails as we speak and will eventually get to yours. Don't give up just yet.
I don't know how many times I've been at a tournament speaking to girls and their parents and they say… "I just don't know what to say in my emails," or… "I wrote an email introducing myself but never heard anything back." This happens a lot, trust me!
So today I'm going to help you out. I'm going to show you how to stand out in a coach's in box and ACTUALLY get a reply by following the 4 tips below when reaching out to college coaches.
1. Include the Coach's Name
This one might seem obvious, but I can't stress its importance enough (and many times it's overlooked). Make sure to include the coach's NAME.
The absolute worst thing you can do is copy and paste the same email over and over again to 100 college coaches. And trust me, they can tell. Addressing them by name at the beginning of your email shows that you wrote this email specifically to them.
I don't know how many times I've worked with a student athlete, taken a look at the emails they've been sending and I see this at the top of their email…
"To Whom It May Concern"
or… "Hey Coach"…
or… "Mr. Peterson"
First of all, "To Whom It May Concern" shows that you took absolutely zero time researching who you're contacting. You might as well tell them you picked their team out of a hat.
Second, "Hey Coach" will have them wondering if you even know their name. Grab their attention by showing them you know EXACTLY who you're contacting. That you reached out to them specifically because you're interested in playing for them.
Last, "Mr. Peterson" is just weird; they aren't your 3rd period history teacher. Have you ever been on the field and yelled to your coach… "hey! Mr. Peterson?" No. This will just catch them off guard and leave them a bit confused.
Make sure to start the email with "Hi Coach XYZ,"…
Do NOT miss this step!
2. Tell Them Specifically Why You Want to Play for Them
Again, coaches can tell when you've copied and pasted the same email over and over again. You want to show coaches that you know exactly who they are, know a bit about their program and why you want to play for them specifically.
Do you know how many emails these coaches are getting from girls a week? Do you know how many of them are probably copy and pasting the same email to tons of other coaches?
Most emails sent to college coaches are super generalized. Meaning, any coach could read it and it would apply to them. No, you want the coach to read it and realize that you reached out to them specifically, because you want to play for THEIR school in particular.
Take a look at this general email below:
"Hi there!
 My name is Lindsay White and I'd love the opportunity to play for your team. I'm a center fielder and think I'd be great asset to your program. I live in Salt Lake City, Utah and will be graduating in 2019.
 I look forward to hearing from you!
 -Lindsay"
Now take a look at the email below where I tailor the email to this specific coach:
"Hi Coach Isakson!
 First off, I want to say congratulations for winning your regional this year. That's so exciting! You had such an awesome group of girls.
Anyway, I can't help but notice that you'll be losing 2 of your starting outfielders in 2019. I'm sure you're already looking to fill those spots. It just so happens that I'm a center fielder and will be graduating high school in 2019 and would LOVE the opportunity to play for you and wear the Grizzly uniform
I look forward to hearing from you!
 -Lindsay"
In the second email, I not only address the coach by name, I show that I know about his program and how they did this year (that I've done my homework), and I even mention their school mascot. This coach clearly knows I sent this email to him and only him.
3. Include A Player Profile
The best thing you can do is to keep your email short, simple and easy to read. Like I said, their inbox is probably overflowing. The last thing they have time for is to open a super long email and take out 10 minutes of their time just to read through it.
Make it so they can skip the boring stuff, and go straight to the good stuff… the stuff they're actually looking for.
This is where your player profile comes in. What's a player profile? It's a simple document, ideally a single page, of all stuff softball. What position you play, when you graduate, any special awards you've received, where you're from, etc.
This becomes their quick reference guide; you'll want to attach it to your email as a PDF document. Now they can quickly print it off and add it to their stack of prospects, and can come back to it later if needed.
4. Your Game Schedule
Please don't ever send an email out without including your summer game schedule and/or your high school game schedule. These coaches want to come watch you play (if possible). They can't do that if you don't let them know when and where you'll be playing.
Often times these coaches will already be at your tournaments scouting (if you're in the same area). But they'll be SURE to make sure to come find you. You already reached out to them, told them you want to play for them, trust me, they'll make time to come find YOU.
Sometimes coaches aren't always able to make it, simply because you live far away or they're busy. Trust me, they have connections everywhere. Sometimes a coach will send a friend, colleague, or another coach to scout you out.
A game schedule is overlooked way too often. Put it in the very first email you send them. That way, they have all the information all in one place and don't have to come back to you asking for more info.
Making their job easier is your goal. And trust me, not many other girls are doing most or even any of these 4 things.
Use this post as a guideline when writing your next or even first email to a coach and you'll be super happy with the results.
Have you already been reaching out to coaches? Leave a comment below and tell me how it's going.
Lindsay White played every varsity softball game in high school from freshman to senior year. She then went on to play in the SWAC conference, making All-Region 2 years in a row. She then got signed to Dixie State University where she graduated with a degree in Business. She now works with high school girls to help get them signed to play college softball on scholarship, with amazing success. Many of her girls have gotten signed within just a few months of implementing her strategies.
NOTE: This post was edited to remove an offer for templates that are no longer available.