In Recruiting, Everything Is A Test
In the 2003 movie "The Recruit," Al Pacino as CIA recruiter and trainer Walter Burke tells his new potential spies that at The Farm (the CIA's legendary training ground) to believe none of what they see or hear because "everything is a test." They quickly find out those are words they need to heed, which is what makes it a movie worth a watch.
Burke's words that "everything is a test" are worth keeping in mind for softball recruiting as well. While you may not have the extreme experience of being thrown into the back of a van while being out with one of your teammates and being tortured until you break, it's important to understand that everything you do on and off the field will be carefully observed and cataloged by college coaches looking for their future players.
One of the classic examples, of course, is how you speak to your parents. It doesn't matter if they're being annoying, or if you're just upset because you made an error while the coach was watching.
If you snap at your parents while they're talking to you and a coach sees it, you can bet that you will move down if not off the recruiting the list of the better teams. They don't need to put up with your issues when they know they can find a player of comparable skills who will be much easier to deal with.
Oh, that also goes for how you speak to and listen to your team's coaches. If you appear to be disrespectful or argumentative there, they'll figure that's how you'll be with them as well. No thanks.
Speaking of errors, that's another thing they look at. Not whether you made an error – college coaches understand physical errors happen – but how you handle it.
Do you get down on yourself? Do you carry the error on the field into your next at bat, or a strikeout or pop out into your pitching? If so, you're probably not what they're looking for.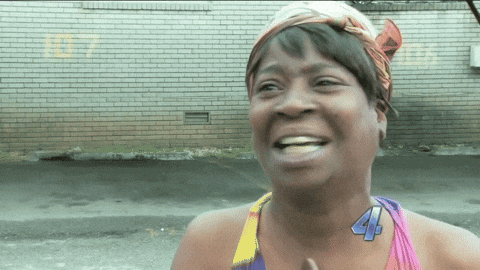 Instead, they want and need players who can handle adversity, because they know there is plenty of it in fastpitch softball. Bad things are going to happen to everyone. But it's the ones who can get past it quickly that will draw their attention.
It's not just at games either. Sometimes coaches will come up to you at camp and offer a suggestion regarding your mechanics or a critique about something you did.
They may do it to help you overcome a perceived flaw. But they may also be doing it to see how you react. Will you accept the comment gracefully, or will you give the coach a "look" that says "leave me alone?"
College coaches want to know the players they recruit are, well, coachable. If they perceive you're not, you're probably going to get a hard pass. Everything is a test.
Another characteristic they look for is confidence. If a coach engages you in a conversation you'd best be able to hold up your end.
If you're looking down, or mumbling your responses, or especially if you look to mom or dad before answering a question such as "Why are you interested in (our school)?" it tells them you may not have what it takes to hold up under the pressure of college softball.
That doesn't mean you should be arrogant. But you should be able to look people in authority in the eye and give them straight, honest answers. It says you're ready to go out on your own and do what needs to be done.
If you can't currently do that, start practicing that skill along with your fielding, hitting, throwing, etc. It's more important than you may realize.
At a tournament, coaches who are interested in you will also look at other things about you. Are you eating healthy foods, or is it all junk food all the time? That says something about how you take care of yourself.
How do you interact with teammates? Do you fit in with them or do you spend most of your time by yourself? When you do speak with them are you positive or negative? A good teammate or a prima donna?
You don't have to be a social butterfly, but they do want to see you get along well with your peers. Or at least sufficiently well. College softball seasons can be long, with a lot of time spent together in close quarters. If you're going to be a detriment to the team dynamic they'll probably figure it's best if you take your skills (and attitude) somewhere else.
Another thing many players miss is the quality of the materials they send to coaches. Not just whether their skills videos are slick, but whether there are typos in the cover letter or you have the wrong school or coach's name on it.
These coaches aren't stupid. They know you're using the same basic letter and doing search-and-replace.
But they are looking at your attention to detail. Did you inspect the letter or email before you sent it to be sure there were no mistakes?
That's an easy step to take. But if you can't be bothered to pay attention to details when you're presumably going to be on your best behavior, what evidence is there that you will pay attention to details in games? Or in your schoolwork for that matter?
A player on scholarship who can't play due to grade issues is a giant waste of money – which they can't afford, especially now.
College coaches are looking for more than just an individual who can hit, pitch, play a particular position, etc. Any coach worth playing for will have an overall idea of they types of players they need to win in terms of character, mental toughness, self-sacrifice, etc. and will look for those qualities as well.
Or as Herb Brooks says in "Miracle":
The way college coaches find the right players is by speaking with them, observing them, and getting an overall sense of who they really are.
If you want to make yourself more recruitable, remember everything in the process is a test. Act accordingly.
About Ken Krause
Ken Krause has been coaching girls fastpitch softball for nearly 20 years. Some may know him as a contributing columnist to Softball Magazine, where he writes Krause's Korner -- a regular column sponsored by Louisville Slugger. Ken is also the Administrator of the Discuss Fastpitch Forum, the most popular fastpitch discussion forum on the Internet. He is currently a Three Star Master Coach with the National Fastpitch Coaches Association (NFCA), and is certified by both the Amateur Softball Association (ASA) and American Sports Education Program (ASEP). Ken is a private instructor specializing in pitchers, hitters, and catchers. He teaches at North Shore Baseball Academy in Libertyville, IL and Pro-Player Consultants in McHenry, IL.