Monthly Archives:
September 2021
I recently had the privilege of working with Rick and Sarah Pauly (Pauly Girl Fastpitch), along with several of the top pitching coaches in the U.S., at a pitching clinic hosted by Jay Bolden. There were two sessions: the first for beginning/intermediate pitchers that focused on the fundamentals of good mechanics, and a second for more advanced pitchers where we did a lot of data measurement using various technologies such as 4DMotion for overall mechanics and kinetic sequence, Diamond Kinetic Balls for spin direction and rates, Pocket Radar for speed, as well as stations that focused on improving the rise and drop.
It was quite an opportunity for the participants to learn about pitching. Yet when it was all over a few of us had a discussion about how some of them had squandered that opportunity.
So that's what today's blog post is about: some tips that will help future campers ensure they get the most from the time they spend. And their parents get the most from their investment.
Tip #1: Come with an open mind
Perhaps the most frustrating comment any instructor in a situation like that can hear is "I don't do it that way." Basically that says "I have my way of pitching, hitting, etc. and I don't want to make any changes."
Ok fine, but then don't bother signing up for the clinic. If you're already doing what you want to do you and have no interest in hearing other perspectives, or perhaps finding a better approach, then there's no point in driving all that way and taking up three hours of your time.
Stay home and play like you want, and leave the spot open for someone else.
But really the value in a clinic like this is hearing perspectives and learning techniques that could help you become better than you already are. If you listen with an open mind, and try new things even if they're different from what you've done before, you may find you like the new things better. And that they work better for you.
The more open you are to different techniques, or even different cues, than you've heard in the past, the more likely you are to find what works best for you.
Tip #2: Sign up for the right level
This one comes from my friend Shaun Walker, an innovative pitching coach with Next Level Softball in Bruno, West Virginia. When you're signing up at a clinic that offers different levels, it's important to be honest about your level of accomplishment in the skill being taught.
It's not just about age. It's also about what you can do with the ball in your hand. If you're a 14U pitcher throwing 45 mph who has trouble hitting her spots even though you've been pitching for four years, the beginner/intermediate clinic will likely suit you better.
Because pitchers who struggle with control on their fastballs or can't at least reach the average speeds for their age levels probably don't need advanced instruction on the rise and drop. They need to improve their fundamentals first.
If you're going to sign up for an advanced clinic, you should be able to throw decently hard (55+ mph), have a reliable offspeed pitch, and at least have a start on a movement pitch or two. You need a fairly high degree of proprioception (fancy word for body awareness) because the subtle adjustment required to spin the ball in different directions will be tough to accomplish without it.
If you sign up for an advanced clinic and are completely lost and unable to do the things that are required you've just wasted three hours of time (plus travel) along with the money you invested. Take that same time and money and invest it in the beginning/intermediate session and you'll get a lot more out of it.
Tip #3: Use it to see if you/your daughter likes pitching
Becoming a fastpitch pitcher requires a lot of time and effort, and in most cases a significant investment in pitching lessons. Why go down that road if it turns out the player doesn't actually like it?
Keeley Byrnes, a great pitching coach with Key Fundamentals in Oviedo, Florida says that the beginning clinics are a great way to find out if the player likes and wants to become a pitcher. You can go through some instruction, find out just how challenging it can be to become a pitcher, and determine if it's a path you want to try without the huge time and money investment of private lessons.
The clinic structure is also more conducive to "sampling" because with multiple players there isn't as much direct one-on-one contact – particularly important to those kids who are a little more shy. They can give it a try and see if it's for them without drawing too much attention to themselves.
Tip #4: Pace yourself
The structure of a three-hour clinic is unlike most typical practices. I have seen so many kids come out like a bright comet in the sky, only to burn themselves out quickly and have nothing left by the end.
It gets even worse if you've signed up for both sessions at a multi-level clinic like the one last weekend. That's six hours of pitching. Who does that on a regular basis?
Don't feel the need to get as many reps in early as you can. Take your time and pace yourself. Your future (six hours from now) self will thank you.
Tip #5: Understand it's ok to fail
We all hate to fail, especially when standing in a room filled with our peers (or competitors). Yet a clinic is the place to try out new things.
The problem with new things is we're not good at them, so you're probably going to fail more often than you're used to.
That's ok. This is the place to do it.
If the clinic is any good at all, the instructors will understand and will try to help you get better. They will love your willingness to put yourself out there and do the hard work required to change.
Do that, and the most likely result is that you walk out knowing how to become a better pitcher than you were when you walked in. And you'll be more ready to try new things as they come along.
Tip #6: Parents should be curious – but resist the urge to interfere
We get it. It's tough for parents to watch their kids struggle, and it's tough to resist the urge to step in when it happens.
But don't.
Shaun says the ideal parents at clinics are those who listen so they can help their kids later, but who don't get in the way of the learning process during the clinics. They certainly don't say, "Ah, don't listen to her, just keep doing it the way I showed you after searching on "fastpitch pitching" on the Internet.
Instructors at a quality clinic will not only tell you what to do but why it's important. I know Rick Pauly is a master at this.
How much to participate can be a challenge, especially for some parents. You're going to know your kids better than the instructors do, and will spend a lot more time with them than the clinic instructors will.
But land the helicopter anyway. Listen and learn along with your player, ask questions if you don't understand something, but otherwise stay out of the way. It's the best value for your entertainment dollar.
Tip #7: Embrace the different ways of teaching from different instructors
Keeley correctly states that one of the challenges of one-on-one instruction is that they player is only hearing things from one person. That instructor has his or her way of teaching things, but there are many ways to say the same thing.
One of the advantages of a clinic with multiple instructors is the opportunity to hear different explanations for the same thing. While one may not resonate with a particular player, the next one might.
And even if none of them is exactly on the mark for how that player needs to learn, the combination of statements, as long as they're all basically saying the same thing in different ways, will help the player translate the instruction into a form she can use.
The other advantage of the clinic setting is learning from other players.
The participants are likely to be broken into groups. If there is a group of three, for example, and only one of them understands the instruction, she can also help explain or demonstrate it to the other two.
I've seen plenty of great examples of one clinic participant helping another to learn. Both of them benefit.
Tip #8: Gain more exposure to new things
While this sounds similar to Tip #1, it's more about learning about things or taking in feedback you've never received before.
A good case in point is the technology we used at the last pitching clinic. You may think you have a great rise or curve. But the Diamond Kinetics ball will measure and show exactly what spin speed and direction you have.
If your rise is working pretty well but you discover you have a 10:00 spin, you'll know you have more work to do to get it closer to a 12:00 spin. Make that change and it will be even more effective.
The 4DMotion technology is also incredible. It can measure all types of parameters from simple sequences (are you decelerating Hips-Chest-Arm?) to the speed at which your forearm is decelerating as you release the ball (which indicates the efficiency of your energy transfer).
With hard data in hand you can make improvements that may not have shown up to the naked eye, or even on high speed video. All of which will lead you to becoming the best pitcher you can be.
Get the most out of it
Attending a quality clinic can be great, or even a game-changer, if you approach it with the right mindset. But it can also be a giant waste of everyone's time and energy if you don't.
In other words, you'll want to do more than simply get the t-shirt as Ken Bergren, a pitching coach in Oregon says.
Follow these tips and you're far more likely to walk out thinking "That was fantastic." And inspired to go out and work even harder.
In the 2001 remake of Ocean's 11 (not to be confused with the Rat Pack movie from 1960), robbery target Terry Benedict tells Danny Ocean that "In my hotel, someone is always watching."
Parents and softball players would be wise to remember that statement as they go about the business of attempting to get recruited by the team of their choice. Especially now, since as I write this we are in the midst of "Showcase Season," the big opportunity for college coaches to watch potential recruits in action.
This lesson was reinforced on a Zoom with a couple of D1 coaches as part of the National Fastpitch Coaches College (NFCC) Course 401. Both coaches said there is far more to who they, and most of their contemporaries, select than just on-field talent.
One of them went on to talk about a player who is the #1 prospect in his state. Yet neither his school or the other major D1 college in his state has extended an offer to her. Why not?
It's simple. It comes down to character. Not just of the player but of the parents.
I've heard many college coaches talk about this. When they go to watch a game they don't just watch what happens on the field.
They also watch what happens off of it. Like how the parents act during the game and how the player speaks to her parents.
In the former case, college coaches want to steer clear of any parents who seem like they will be "those parents." You know the ones – nothing is good enough for them, their daughter is always getting shortchanged by the coaches, the umpires are idiots who need to be called out at every opportunity, etc.
If you see them acting this way now there is no reason to think they won't act this way if their daughter is on the collegiate team. And since the pressure is magnified in college, willingly taking on a major headache doesn't seem like a good strategy.
Unless they are incredibly desperate, most coaches would rather take a player with a little less talent and a lot less baggage. Especially those who have a wide choice of players, i.e., your Power 25.
As far as player interactions with their parents (as well as coaches and teammates), that can be another huge red flag. Players who speak disrespectfully to their parents are likely to do the same to college coaches. Who needs that?
They're also more likely to break rules, get into academic trouble, or become a cancer on the team if they don't get their way. It doesn't take much to send a season south, so again coaches will quickly write those players off their lists.
So it might seem like the best solution is for parents and players to be on their best behavior when college coaches are around. The problem with that is you don't always know they're there.
Sure, some coaches will wear their team shirts and sit right behind the backstop in the "scouting" section. But others will be a whole lot less obtrusive.
The aforementioned coach said he likes to hang in the background and listen. He wants to hear if parents are running down the coach, or constantly questioning strategies or decisions, or putting down other players.
If they're doing it now, there's no reason to think they won't do it if their daughter is playing at that school. Hard pass.
No, the real solution, and I know this will be a shocker for some, is to be people of good character. Parents, be supportive of the whole team. Not because someone is watching but because it's the right thing to do.
Players, be great teammates. Be the person who picks up others, encourages the girl who made an error or struck out, and does little things like grabbing a bat that gets tossed toward the dugout or picking up garbage in dugout after the game.
Because college coaches notice that stuff too. And they like it.
While this should be an automatic, it's not. It's a learned behavior for some. So learn it.
Be a good person on and off the field. Because remember, there's always someone watching.
One of the things that never ceases to amaze me is the way too many fastpitch softball coaches choose to treat their players. Whether I am walking by a field when a team is practicing or just talking to some of my students, the "tough guy" (or "tough gal") stereotype seems to be alive and well.
Now understand, I am all for discipline and accountability. There is nothing wrong with demanding the very best from your players on a daily basis.
But that doesn't mean you have to berate and belittle them on a constant basis. It's like the only tool in some coaches' toolbox is a hammer – a big one – and they feel they have to use it all the time in order to draw the best performance out of their players.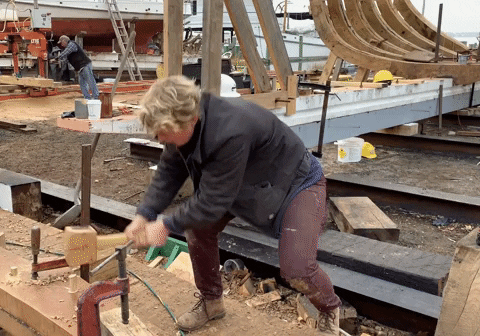 I don't get where they think that will work. If an adult had a job where they were receiving nothing but negative feedback or outright abuse, you can bet they'd be posting a negative review on Glassdoor at the very least and looking for a new job as soon as they could.
It's like the old saying – people don't leave jobs, they leave managers. Yet coaches are still surprised when their players don't return the next year.
It might help to think of your players as seeds that need to be nurtured. Yes, some plants can grow in the concrete under harsh conditions, getting trampled all the time.
But they rarely turn into beautiful gardens. Instead, they look small and sad – not the types of plants anyone is going to stop and admire.
The same is true of fastpitch softball players. Especially the younger ones – those under the age of 14 who tend to take everything adults say at face value.
If all they ever hear is how bad they are, or how stupid they are for missing a play or making an error, they will tend to believe it.
Sure, an occasional player might break through that difficult environment and survive, but most will not. They will find another outlet that helps them feel better about themselves.
Which means if the goal is to grow the game, taking an approach that drives them out makes little sense.
Coaches who want to be tough also have to remember that what they view as "normal" may not seem so normal to their players. As I have said many times, kids are not short adults. They often lack the experience and background to put certain things in perspective.
Harsh criticism doesn't just roll off their backs. They aren't yet able to "take it with a grain of salt."
Kids in many cases are very literal. And females in general are more prone to believing whatever negative things are said about them.
So what winds up happening is that performance under these conditions goes down instead of up, which leads to even more berating and abuse, which hurts performance even more, and the results take a familiar path.
Taking this type of approach may make you feel good as a coach, or like you're doing your job. But it's really lazy coaching.
Rather than yelling at or otherwise berating your players for poor performance, why not help them get better? Teach them the game, and understand everyone learns in different ways and at different paces.
Hold them accountable when needed, but understand the difference between a lack of ability (at this time) and a lack of effort. Only the latter should bring out your ire. The former should drive you to find new and better ways to help your players learn and improve.
Provide a little sunshine, a little water, and a good overall environment and your players will grow faster and much healthier in the game.