Coaches and Parents: Getting Past Self-Imposed Obstacles
Years ago there was a book titled, "All I Really Need to Know I Learned in Kindergarten." It took the premise that a lot of the world's problems could be solved if we went back to the basic values most of us were taught as children.
That's a great idea from a basic, being a good human being standpoint. But it's not such a good philosophy for helping our players or daughter learn the skills required to play fastpitch softball at a high level.
The key issue there is that our level of knowledge of the optimal way to execute various skills is constantly expanding and evolving. New research, often driven by new technologies such as high speed video (your basic mobile phone or tablet), tools that measure ball spin rates and direction (Rapsodo, Diamond Kinetics), and wearable sensors that measure parameters such as the kinetic sequence and angular velocities of various limbs (4D Motion), help us look deeper under the hood to gain a greater understanding of the biomechanics of movement, i.e., how various body part interact with one another.
In other words, there is a wealth of hard data available that can help us lift the veil of guessing to truly understand which ways of executing skills will produce the best results.
You would think this news would create a Renaissance of enlightenment that would have coaches and parents scurrying to absorb all they can as quickly as they can and incorporate it into the way they coach their players/daughters. But you would be wrong.
You see, the human mind is a funny thing. It doesn't like to be "wrong," so it sets up defense mechanisms to protect itself against that possibility.
Of course, overcoming these self-imposed limitations first requires recognizing that they exist. Today's post discusses a few of the most common.
Understand that these issues are often not mutually exclusive. In fact, many of them feed into each other to help create an even stronger barrier to keep new information out. But with a little self-examination you can figure out whether you are falling victim to them so you can put in the work to get past them and open your mind to all the great information that's out there.
Oh, and this doesn't apply only to softball by the way. It can be applied to other areas of your life as well since we all find it easy to fall into these traps.
Commitment Bias
This is probably one of the most common issues coaches and parents encounter when faced with information, or even hard evidence, that contradicts what they currently believe to be true.
The basic idea of commitment bias is that you've spent a considerable amount of time and effort, and probably invested a significant amount of money, in acquiring the knowledge you have now. (In financial terms it's called a "sunk cost.")
To make a change, you would not only have to throw away all or at least some of what you've spent your time and treasure acquiring, you would have to <gasp!> admit that you were "wrong" about it.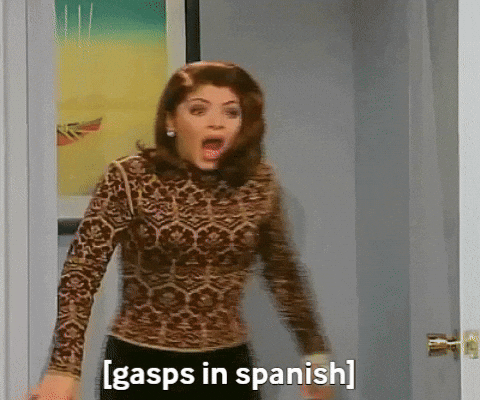 Or at least that's how our minds think.
We see this a lot when coaches fall back on the "I've been teaching it this way for 20 years and been successful…" argument.
There is an element of truth in that. They have been teaching it that way for 20 years, and they have had players who have been successful during that time.
But there's a pretty good chance that those players were successful in spite of what they were taught rather than because of it. The world is full of pitchers who were taught "hello elbow" mechanics but, if you watch high-speed video of them actually pitching, don't pitch that way at all.
Parents can get caught in this trap as well. They spent good money for their daughter to go to a skills clinic, or a private coach, or they bought a bunch of books and videos so they could teach their daughter themselves.
Now they're confronted with evidence-based information that contradicts those investments. Can they really bring themselves to set all that aside and have their daughters start over? That can be a tough call for some people, especially those who like to believe they're always right.
But it's a necessary step. As pitching guru Rick Pauly said on a recent "Transcending Sports" podcast with hitting expert Rob Crews, "If you're not willing to learn new things you should probably get out of coaching."
That doesn't mean believe every new thing you see or hear, especially on the Internet. But be open to it, and if it makes sense be willing to change.
Confirmation Bias
This one is often the next step after commitment bias kicks in.
You heard something that contradicts your world view so you go out seeking more information about the topic. But rather than performing objective research, you instead go out seeking points of view that will back up (confirm) your current position.
This is kind of like a person being told they have a horrible disease and deciding to get a second opinion. But they keep on seeing doctors until they find one that tells them what they want to hear.
Doesn't matter if it's 100-1 in favor of the original diagnosis. They're going with the one.
The Internet makes this issue particularly dangerous, because whatever is posted there is posted forever. Or as they say in The Social Network, "the Internet is written in ink." Gotta love Aaron Sorkin.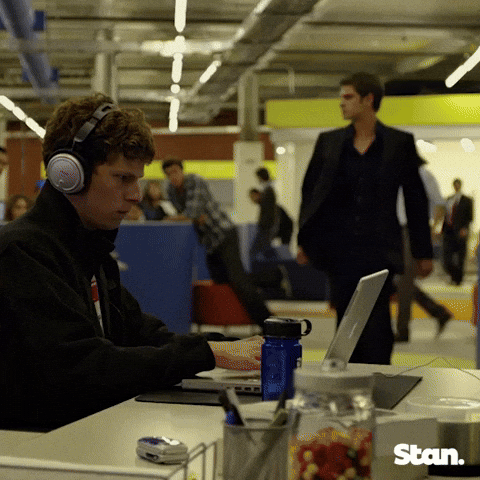 The problem with that is even those sincerely trying to perform unbiased research can end up watching a grainy video from 1998 that doesn't take into account the progress that's been made in understanding how to optimize softball skills over the last 20+ years. Instead, since it reinforces their beliefs they stop right there and never check out newer, better information.
Of course, those who hold their beliefs tight to their chests will purposely seek out information that supports their views and ignore whatever does not. At that point the loop is closed and no new information will be admitted. Kind of like the way a dungeon blocks out all the sunlight.
When you hear something new, the better approach is to seek out as much information about it and see if it makes sense. Look at the evidence behind it. See if it lines up with what the best players in the world are doing.
And you can console yourself with the fact that this new information may also be replaced someday by even better data – which you'll also be able to take advantage of since your mind is open.
By the way, the good news is changing today doesn't invalidate what you did before. I've changed the way I teach a lot as I've learned more and gained more experience. But none of my former players have had to give back a single hit or strikeout or great play in the field as a result. It's all good.
Dunning-Kruger Effect
This trap is essentially a phenomenon where people with limited knowledge or expertise on a subject overestimate their knowledge or competence on that subject versus others in their field.
Take a recently graduated player who is making the transition to coaching. She hasn't put in a lot of study on the biomechanics of a particular skill, but instead assumes because she played she knows how to teach it. So she goes back and repeats what she was taught without looking to see if that was actually the way she hit, pitched, threw, etc.
If anyone questions her, or points to a different set of information, she immediately falls back on "I was a college pitcher so I know what I'm doing."
That may or may not be true. I know several excellent pitching coaches who were college pitchers who can tell you today they didn't know what they were doing, and in fact had no real clue how to teach pitching. Fortunately, each of them put in the work to learn all they could (and still do), and are now some of the biggest evangelists for the need for others to do the same.
The Dunning-Kruger Effect can also be seen in parents who played softball (or baseball) in high school or college and assume that qualifies them to teach various softball skills. Spoiler alert:
Some of what you know may transfer. But if you really want to help your daughter, it's worth looking into the latest thinking and learning the techniques that are currently being taught rather than passing along ancient knowledge.
Think of it this way: Would you really like to go back to using the same mobile phone you used 10 or 15 or 20 years ago? Doubtful. So why rely on old information when so much progress has been made since then.
Then, like the "I've been doing it this way for 20 years" people, there are those who believe that whatever success they've achieved on the local level validates that they're right, and therefore there is no need to look further. They have a false sense of their own expertise.
These folks can learn a lesson from former UCLA head coach and NFCA Hall of Famer Sue Enquist. A few years ago she was doing a presentation on hitting at a coaches clinic.
During her presentation one of the attendees raised his hand and said, "But Coach Enquist, I have your hitting videos and they don't talk about this at all. In fact, they say the opposite."
Coach Enquist turned to the man and said, "Throw those videos away. They're five years old. I've learned a lot about hitting since then."
If a legend like Sue Enquist is humble enough to throw away what she "knew" when she finds new, better, more effective information, shouldn't the rest of us be as well?
Wrapping Up
It's easy to fall into these and other traps. It doesn't make us bad – it just makes us human.
Hopefully by being aware of them, and the issues they can cause, you can avoid them to ensure you're bringing the best possible information to your players and/or daughters to help them become the players they're meant to be. And isn't that what coaching is all about?
Photo by Jan van der Wolf on Pexels.com
About Ken Krause
Ken Krause has been coaching girls fastpitch softball for nearly 20 years. Some may know him as a contributing columnist to Softball Magazine, where he writes Krause's Korner -- a regular column sponsored by Louisville Slugger. Ken is also the Administrator of the Discuss Fastpitch Forum, the most popular fastpitch discussion forum on the Internet. He is currently a Three Star Master Coach with the National Fastpitch Coaches Association (NFCA), and is certified by both the Amateur Softball Association (ASA) and American Sports Education Program (ASEP). Ken is a private instructor specializing in pitchers, hitters, and catchers. He teaches at North Shore Baseball Academy in Libertyville, IL and Pro-Player Consultants in McHenry, IL.
Posted on March 25, 2022, in Coaching, General Thoughts, Parents and tagged commitment bias, confirmation bias, Dunning-Kruger effect, Rick Pauly, Rob Crews, softball skills, The Social Network, Transcending Sports. Bookmark the permalink. Leave a comment.